TIGARD, Ore., Aug. 24, 2023 /PRNewswire/ -- ScanlanKemperBard ("SKB"), in partnership with Diamond Investment Group ("DIG") and Green Light Development, is proud to announce the successful stabilization of The Overland, a ground-up suburban mixed-use development in Tigard, Oregon. This landmark project, integrating 8,000 square feet of retail on the first floor with 219 residential units above, sets the new standard for living within the Tigard Triangle.
To consolidate the financial standing of this development, and in line with the project's original business plan, SKB has secured a long-term loan from an institutional lender. This milestone showcases SKB's strategic financial management and underscores confidence in the project's long-term success over the coming years.
"Despite the unprecedented challenges posed by the COVID-19 pandemic, our team overcame hurdles to ensure the timely and cost-efficient completion of The Overland. Remarkably, the project was delivered not only on schedule but also under budget, a testament to our unwavering commitment to fiscal responsibility and operational efficiency," said Todd Gooding, President of SKB.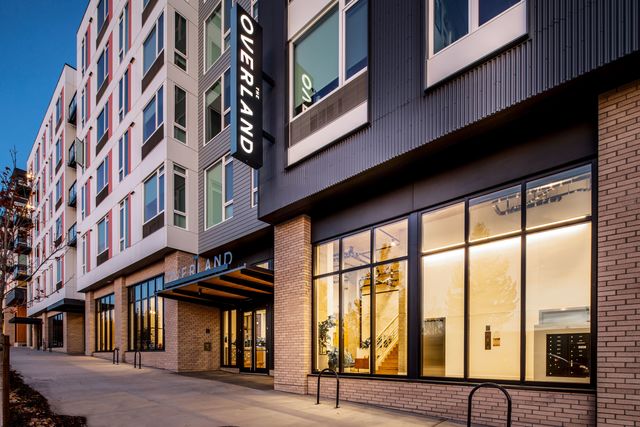 In another sign pointing to the project's appeal, leasing activity has surpassed SKB's most optimistic projections since delivery of the second building late last year. The Overland now hovers above 96% leased, reflecting its exceptional appeal among residents seeking a unique blend of suburban comfort, on-site amenities and immediate access to the region's outdoor lifestyle.
"This is the culmination of a project that started in 2018 and represents a great team effort. It was a challenging project due to market conditions, but this long-term financing demonstrates that when the vision and numbers are well-thought and cautiously designed, you can deliver a successful product even in challenging times," said Karina Ramirez, Vice President of Development.
Committed to sustainability, The Overland achieved National Green Building Standard ("NGBS") Bronze Certification. The community features extensive air sealing and insulation, high efficiency appliances and fixtures, properly sized mechanical equipment, sustainable and regional materials, sustainable construction practices, increased occupant density per square feet of building footprint, and proximity of project to transportation and community resources.
For more information about this development please visit our website at www.livetheoverland.com