Set to open summer of 2024, Skiptown, a dog oasis complete with a full-service dog bar, park and pet care experience, is the latest tenant to join the dynamic campus York Street Yards, a flexible mixed-use industrial and commercial campus just north of RiNo Art District and three miles from downtown Denver,
Skiptown will occupy approximately 30,000 square feet of indoor space and 25,000 square feet of outdoor space at York Street Yards for dogs and their people to socialize together. The state-of-the-art facility offers dog daycare, boarding, training, and a grooming facility as well as a turfed, off-leash indoor/outdoor dog park and full-service bar. Leveraging its tech-forward approach, Skiptown creates a premium dog bar experience and pet care program customized for each dog's specific needs.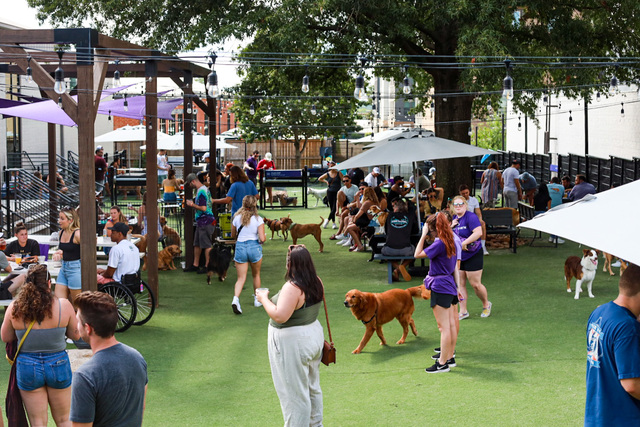 Kestral Design Group is the primary architect for Skiptown's new space and Redline Design Group out of Charlotte, NC is consulting on the interior finishes.
"Our goal with York Street Yards is to curate a unique blend of businesses to provide a vibrant and engaging environment for anyone who visits us – including our four-legged friends and their people," said Rebecca Arnold, senior vice president with developer ScanlanKemperBard. "The addition of Skiptown at York Street Yards represents our commitment to fostering community connections here in Denver. As a tenant who offers a strategic combination of services, while simultaneously creating unique social experiences, Skiptown embodies of our diverse work and retail ecosystem."
This article was written and featured on Mile High CRE. To read more click HERE